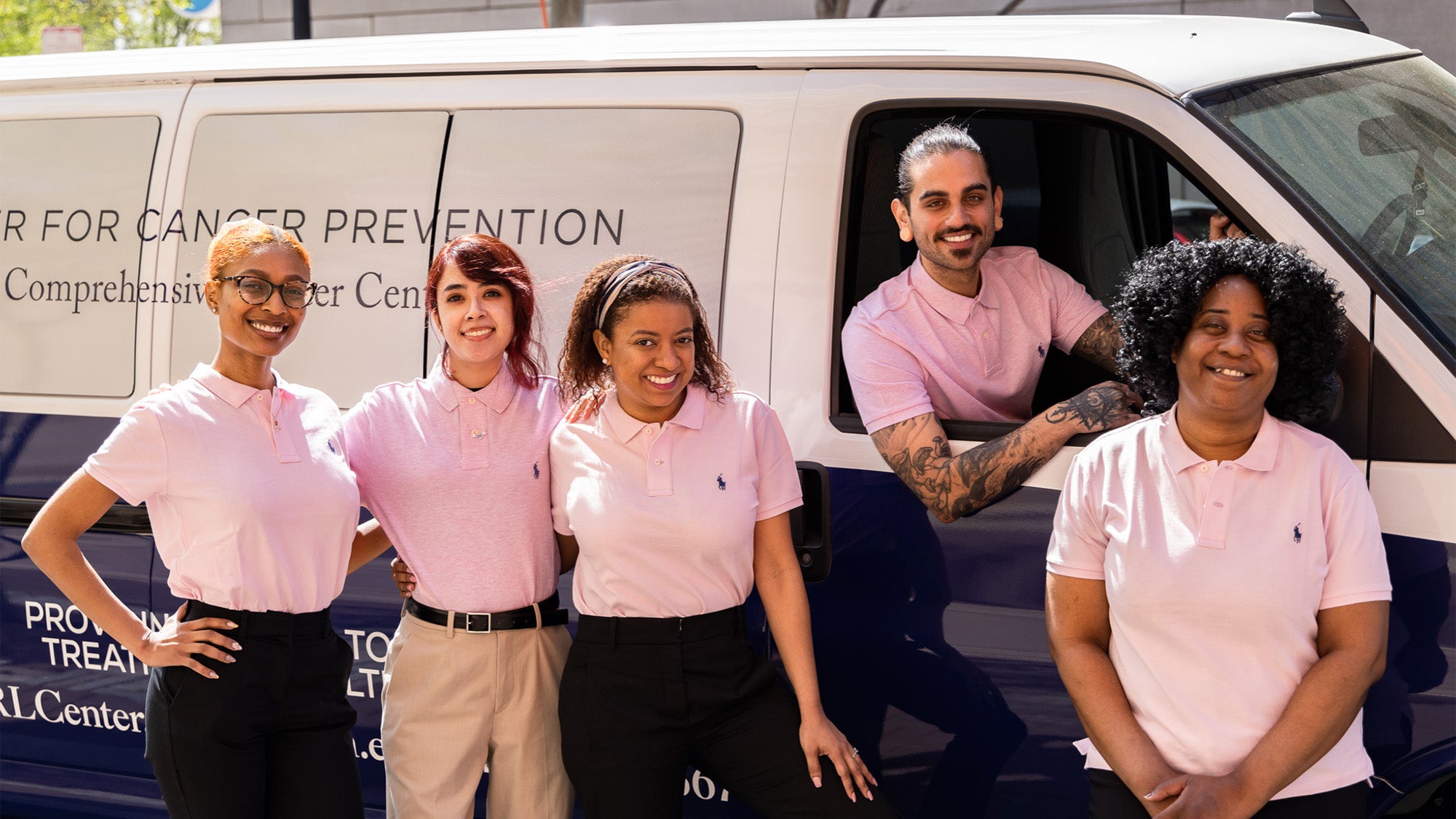 The Ralph Lauren Center for Cancer Prevention at Georgetown University's Lombardi Comprehensive Cancer Center takes a holistic approach to promoting health and human dignity by drawing on Georgetown University's transdisciplinary capabilities across education, patient care and research.
Through its patient navigation and educational programming, the Ralph Lauren Center for Cancer Prevention addresses four of the most prevalent types of cancer affecting communities in the District of Columbia: breast, colorectal, lung and prostate cancers.
The Center engages with the community through educational workshops, speakers, and programs that are tailored to meet community needs.
The Ralph Lauren Center for Cancer Prevention collaborates with Georgetown's Health Justice Alliance (HJA) — an academic medical-legal partnership between our Law Center and Medical Center — to implement upstream solutions to combat social determinants of health through the Cancer Legal Assistance & Well-being (LAW) Project.
Cancer Research News From Georgetown Lombardi